Michael Gold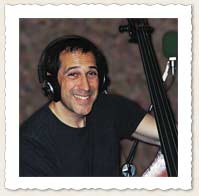 In 1963 at the age of 8 Michael and Chris formed the Paisley Raindrop. They never looked back.
Michael Gold, Ph.D. has been working as a jazz bassist since the mid 1970's. While working in the NYC jazz scene he performed with Lee Konitz, Warne Marsh, Al Cohn, Sheila Jordan and Tal Farlow. In 1995, while running the jazz program at Vassar College, Michael received a National Endowment for the Arts grant to teach professional orchestral musicians how to improvise jazz. He is the president of Jazz Impact, LLC. Jazz Impact (tm) is a learning and development program that uses jazz as a metaphor to help people learn how to maximize their collaborative potential in the context of a rapidly changing world. You can learn more about Jazz Impact at http://www.jazz-impact.com

Chris Teasdale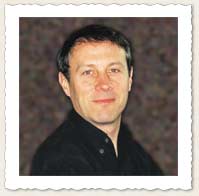 Chris Teasdale's (and Michael Gold's) first live gig was at Vassar College in 1967. The average age of the band members was 13 and Chris had the marketing smarts to call the 5-piece band "The Rolling Pebbles." The all-female audiece ate it up. Since then, Chris is not sure he has ever had such an appreciative audience.
After graduating from Skidmore College with a degree in teaching and English, Chris spent a year in Boston as an editor of Horticulture Magazine. After the birth of his son, Brad, Chris moved to New Jersey and began a 22-year career with Bell Laboratories. In addition to jobs in finance, HR, MIS, and Technical Publications, Chris had executive responsibility in the Optical Networking division that took him to such places as China, Germany, Spain, and Israel. Although he found some good jazz around the world, nothing could compare to the jazz in the New York/New Jersey metropolitan area.
Chris currently teaches ancient history at a private school in Morristown, NJ (hence, some of the rave reviews on iTunes!). He lives in rural New Jersey, where he raises bees, tries to manage the woodlands from the ravages of the deer population and invasive species, and is the chair of the local Environmental Commission and secretary of the local land trust.